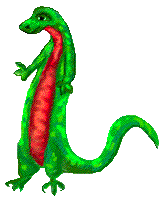 My Darkest Choice of Lists
Tasty, immortal wine
Kick butt bagpipe band of Houston
sexy,outfits (my pic is here)
Swords,knives,allthings medieval
Just cause I like em!!!
Welcome
to
another
Freaky
page
of
FUN!!
Good evening!! This page is for friends (You know who you are), vampires, X-Files fans everywhere, Rennies (Only true Rennies know what that is),and all strange but cool people. This is my first page ever on the web, so please let me know how I am doing so far. Any and all comments are greatly accepted!!

So if you will be a little patient, I will not let you down!!

Enjoy my links, as some are friends, with my darkest wishes.

By the way: Houston Rocks and if you live here and never been to the Texas Renaissance Faire GO GO GO!!!

QUI QUIS QUAMATO!

This page has been violated

times.

Stephanie Winters